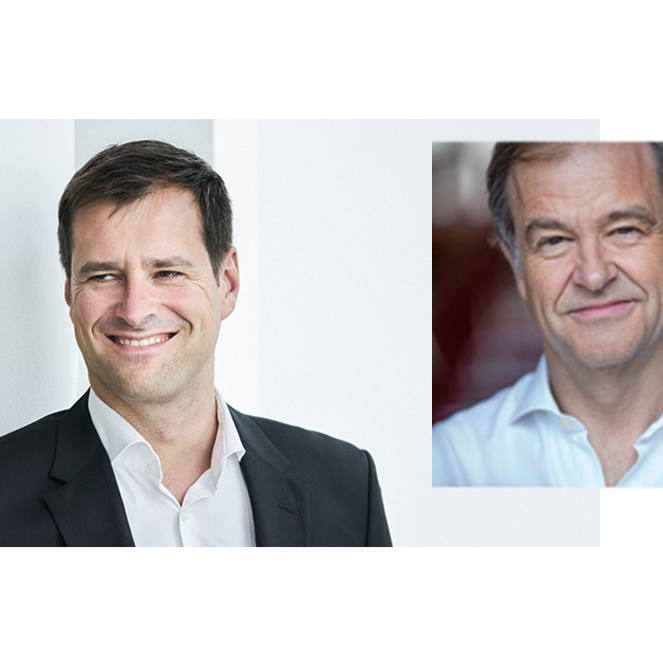 Holger Falk (with Julius Drake, piano): Lied recital debut USA
Considered by Opernwelt  to be "intellectually and vocally one of the most flexible singers on the German stage today",  baritone Holger Falk, with world-renowned pianist Julius Drake, will be making his lied recital debuts in New York (Frick Collection, October 21), Cleveland (Cleveland Chamber Music Society, October 23) and  in Washington DC (the Phillips Collection, October 28. The program will include Lieder by Schubert, Eisler, Satie and Poulenc, composers whose works Holger has recorded to great acclaim. Holger is the winner of the 2016 Echo Klassik award for his recording of the songs and melodies of Erik Satie.  He has made Poulenc a specialty, and has recorded on 3 CDs the complete melodies of Poulenc.  In 2017 he also started a 4-CD collection of the complete songs of Hanns Eisler, recordings which have received tremendous attention and accolades including the 2017 German Record Reviewers Prize and Gramophone Editor's Choice Award, as well as nominations in 2018 for the International Music Award, Gramophone Editor's Choice and the German Record Reviewers Prize. The Münchener Merkur wrote of the Eisler "This magnificent singer-actor and interpretive extremist, spurred on by pianist Steffen Schleiermacher, dares to take it to the vocal limits and wins- Outstanding!" and the Stuttgarter Zeitung calls it "a thrilling listening experience!"
As an interpreter of the Lied, Holger appears at numerous festivals such as. the Music and Beyond Festival Ottawa, the Philharmonie Cologne, Gewandhaus Leipzig, Konzerthaus Berlin, Elbphilharmonie Hamburg, Ruhrtriennale Dortmund, Franz Liszt Academy Budapest, Operá de Rouen, Schleswig Holstein Music Festival, Dresdner Musikfestspiele, Berliner Festspiele, Steirischer Herbst Graz and the Rheingau-Musikfestival.
As a leading baritone for contemporary opera,  engagements have taken him to the Théâtre de la Monnaie Brussels, Theâtre Champs Elysées Paris, Teatro Real Madrid, Bavarian State Opera Munich, the Hamburg State Opera, Theater an der Wien, National Opera Warsaw, Opera Frankfurt,  and to numerous German opera houses. His interpretation of two different roles earned him a nominations as Best Singer of the Year by Opernwelt for the 2016-17 season.
For more information and to buy tickets: